The following reports are available for each stock: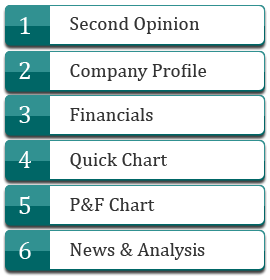 New! For an overview of the Second Opinion reports, click here for Second Opinion tutorial.
The Stocks Module is designed to give you direct access to the various individual stock reports that are available on the Market Edge site. The research is updated on a daily basis for over 4000 stocks.
To access the research, enter the stock's symbol in the symbol box. Click on GO to retrieve the Second Opinion report. To view a different report, click on the arrow in the box next to Select Report. Highlight the name of the report you wish to see. If you change the stock symbol in the stock symbol box and click on GO, the report that is displayed in the drop down box will be displayed.
Don't know the stock symbol? Click on Symbol Lookup and type in the company name.

Click On Market Edge Jump Start located under the Help/Manage Account tab. Lesson's #1 "Welcome to Market Edge" and #2 "Before You Move, Get A Second Opinion will guide you through the various components included in the reports.